Our offer includes a wide range of sliders for zippers and zipper tapes.
Slider types: plastic, metal with various galvanic coatings such as nickel, oxide or brass coatings, as well as dark nickel and nickel-free. Sliders are also available with lacquer-coating in a matching colour with the zipper tape and zipper.
It is also possible to order sliders and zipper pulls with the customer's logo.
Slider design variations:
[click to enlarge image]
Our offer of sliders, zipper pulls and coatings has something for everyone – from the classic patterns and finishes to the most exclusive such as polished nickel, laquered nickel, pearl lacquer and many more.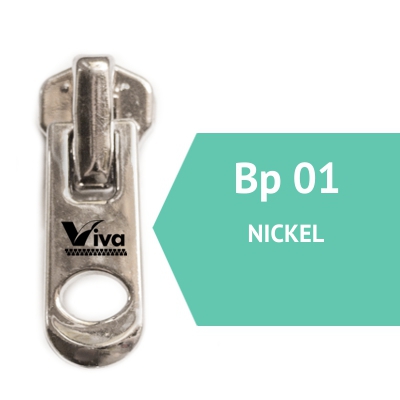 Sliders and zipper pulls with logo: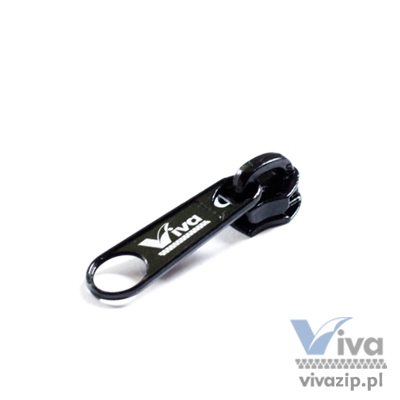 We offer our customers sliders in unusual shapes. The only limit is your imagination – when it comes to ordering a customized zipper pull we are ready to undertake even the most demanding projects...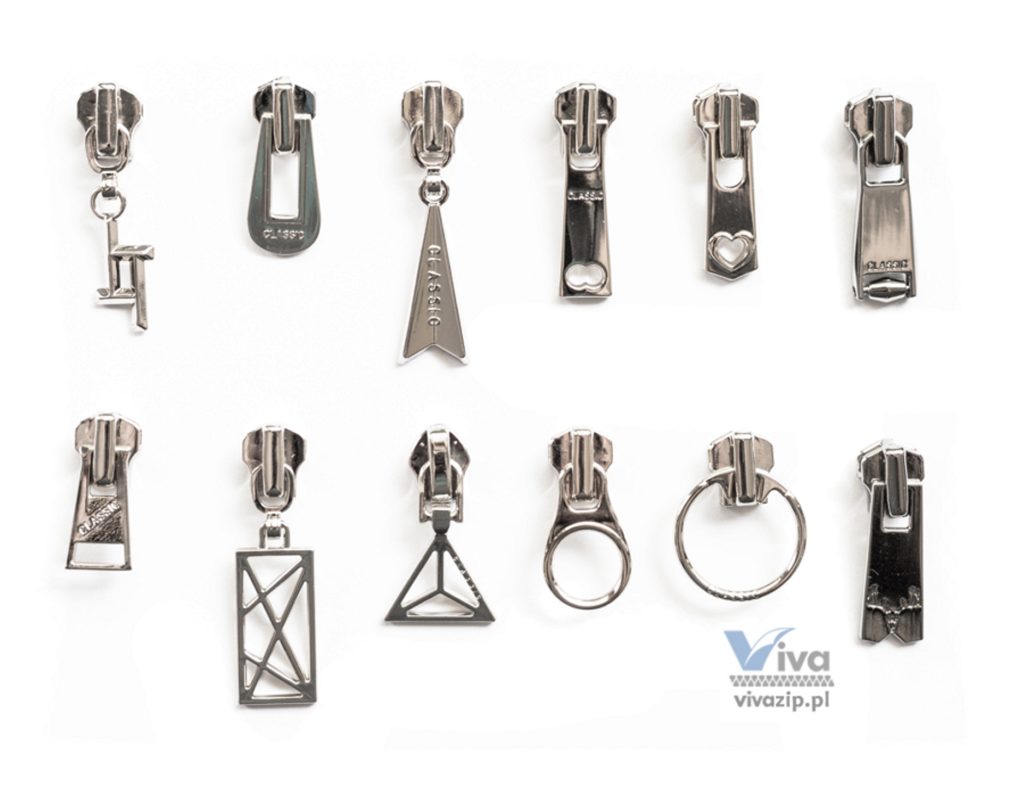 Questions? Give us a call or email us: contact >>